Collection: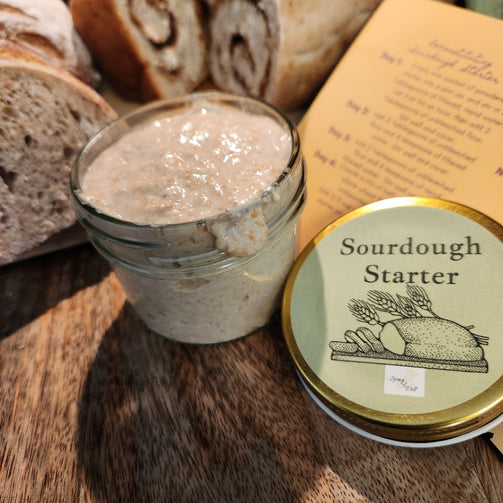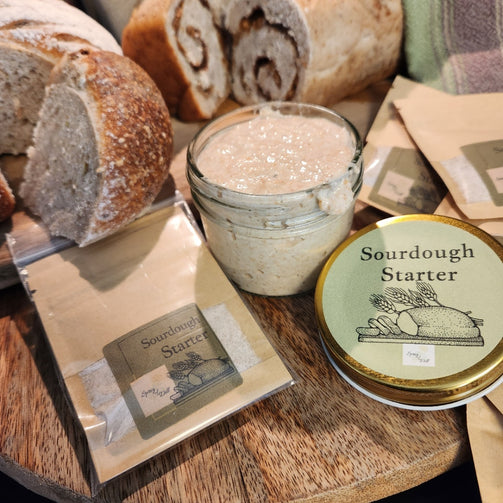 Collection:
Sourdough Starter, Active
Sourdough Starter, Active
Regular price

Sale price

$6.50
Tax included.
Active Sourdough Starter is available only for pickup.  This jar of starter is living and will continue expanding.  Instructions for feeding and maintaining the starter are included.  Made of a combination of unbleached bread flour, and home milled, hard red wheat berries.
Use this starter to create any sourdough recipe.
Ingredients:  flour, water
Allergens:  wheat