Frankincense & Myrrh
For most of us, Frankincense and Myrrh are a decorative novelty in their tear form. Throughout the world, they are used daily as oils or powders.
Allow them to be a part of your Christmas this year with this special ornament. Tie it on a package or allow it to decorate your tree.
Click here for Frankincense & Myrrh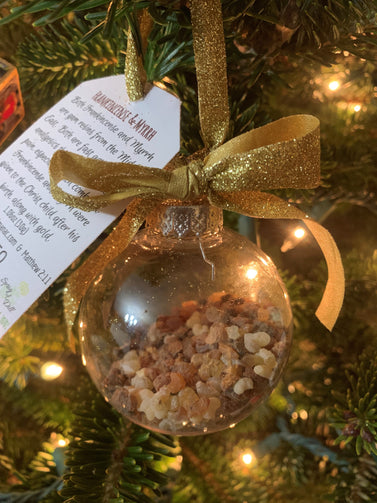 Golden Milk Blend
Make this Blend a part of your daily routine, boosting the immune system during the changing season. A cup of Golden Milk each afternoon is shown to be a pleasant way to protect against illness.
Golden Milk
Mediterranean Moods Tea
Sage, Rosemary, Lemon Balm, & Pansies, form a tea blend that aids clarity and calm. All the ingredients are common in the areas surrounding the Mediterranean Sea, and possibly even in your own home garden!
Tea Blends & Tea Elements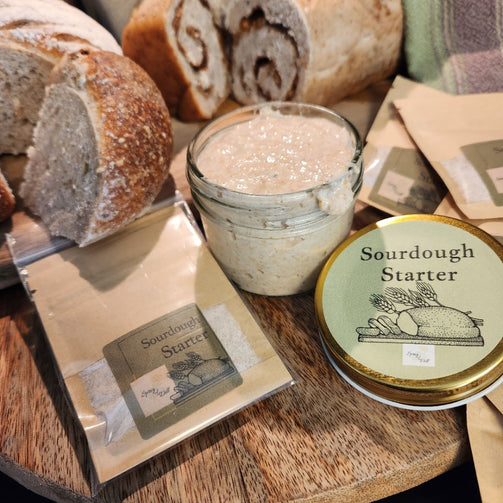 Sourdough Starter
Choose from live, active starter, or dehydrated, powdered starter. Either one can be used to create any sourdough recipes from artisan breads to holiday pancakes!
Sourdough Starter, Powdered
Herb Blends World Tour of Taste!

15

products

Tea Blends, & Tea Elements

4

products

Breads

10

products
Showing 6 of 15 products on Herb Blends World Tour of Taste! collection
Showing 6 of 10 products on Breads collection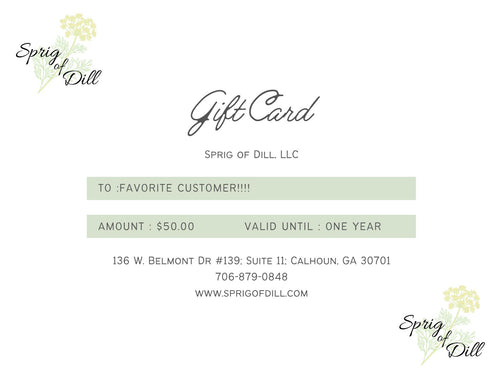 Gift Cards are Available
A Gift Card allows that special someone to choose all their favorite items. It is possible to purchase online, or to use the Gift Card at a Festival or Market.
Find Gift Cards in each Collection.