Collection: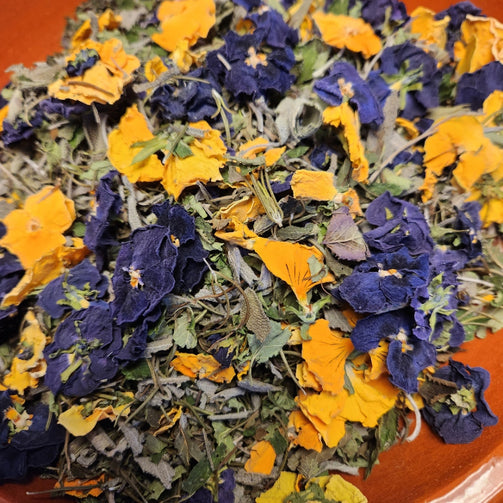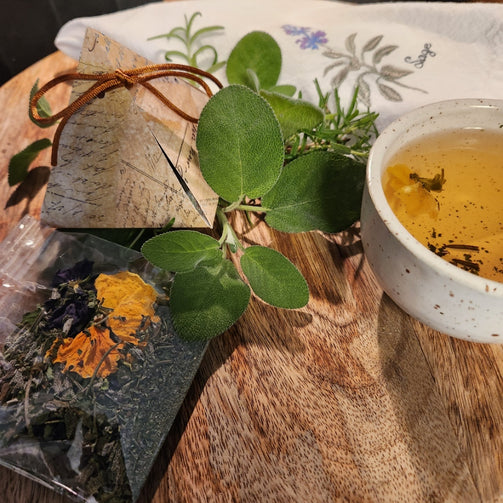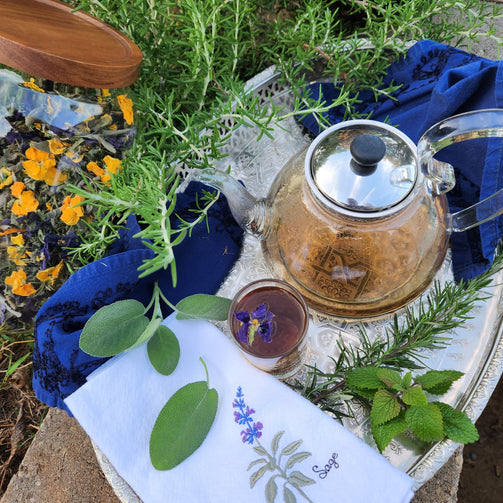 Collection:
Mediterranean Moods Tea Blend
Mediterranean Moods Tea Blend
Regular price

Sale price

$4.25
Tax included.
Sage, Rosemary, Lemon Balm, & Pansies make up this blend that brings calm and clarity.
Sage has been shown to boost memory and fight inflammation.  It may aid with blood sugar and cholesterol control.  Sage is said to promote skin healing and has been shown to relieve sore throats.
Rosemary is high in antioxidant, antimicrobial, and anti-inflammatory compounds.  Rosemary is believed to improve mood & memory, supporting brain health.
Lemon Balm is said throughout the world to reduce anxiety and promote sleep.  Lemon Balm is a natural antibacterial.
Pansy has been used in the treatment of rheumatism or arthritis.  Because of it's anti-inflammatory properties, it is believed to diminish joint pain.