Collection: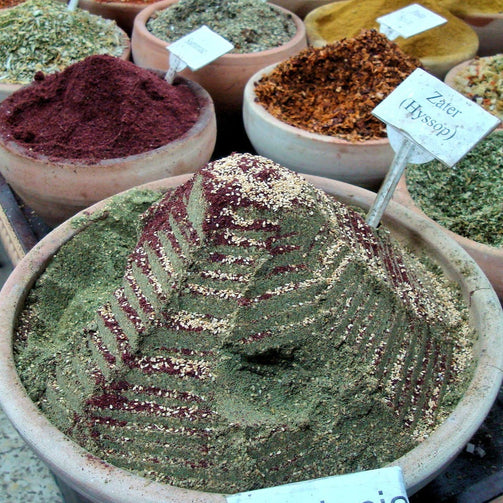 Collection:
Za'atar (Lebanese)
Za'atar (Lebanese)
Regular price

Sale price

$7.50
Tax included.
Za'atar is an Herb Bend that is different country by country in the Middle East. Our favorite is Lebanese.  In many countries it is eaten with every meal.  Sometimes here, we call it a Dipping Herb, because you tear off a piece of bread, dip it in olive oil, and dip it in Za'atar.
You can easily make Za'atar Pita Chips if you divide a pita into single layers.  Drizzle each piece with olive oil oil and sprinkle it heavily with Za'atar.  Bake at 350 for about 15 minutes until is crispy and toasted.  Pair these pita chips with salad, soup, or use them with dips. 
(sumac, sesame seeds, thyme, marjoram, oregano, salt, citric acid, sesame & vegetable oil) 
Contains: sesame, and is packaged in a facility that packages wheat.
Net Weight:  2.09oz (61.7g)