Collection: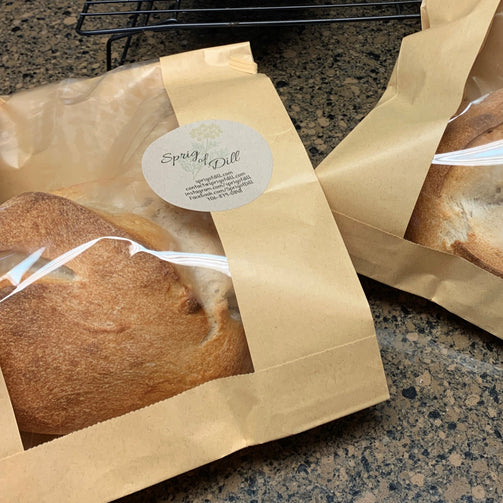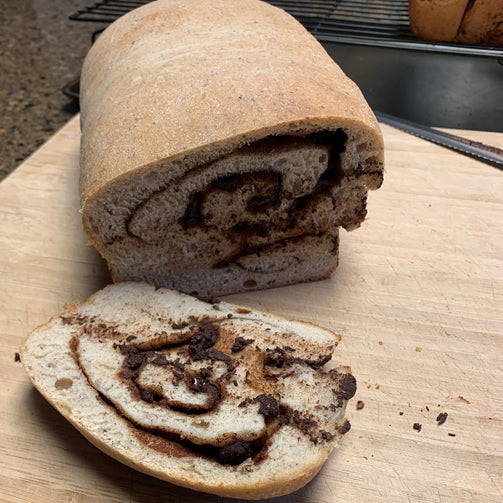 Collection:
Sourdough Bread
Sourdough Bread
Regular price

Sale price

$9.95
Tax included.
What could be better than a fresh loaf of homemade Sourdough Bread?  Sourdough is the picture of patience and simplicity.  Our starter is made of nothing but flour and water and was grown from scratch, here on-site.  Over several weeks that starter was fed and nurtured to create a tangy, natural yeast.  Like that starter, each loaf takes time.  The entire process of creating a sourdough loaf lasts 23 hours - and the taste of these crusty, rustic loaves expresses every moment of the care they receive.  Perfect with cultured, non-dairy butter and one of our homemade jellies.
Choose a regular loaf, or a special occasion loaf enhanced by French Herbs de Provence and Moroccan Olives.  Truly, words cannot describe this great combination! Pair it with non-dairy cashew brie cheese for a taste your mouth will celebrate!
Each loaf weighs 21.55oz (614g)
MADE IN A COTTAGE FOOD OPERATION THAT IS NOT SUBJECT TO STATE FOOD SAFETY INSPECTION.
Ingredients:  flour, water, salt, (optionally:  Herbs de Provence, Moroccan olives; cinnamon and non-dairy dark chocolate chips)
Contains:  Flour
Call 706-879-0848 to arrange Pick-up at Calhoun's Farmer's Market lot, at the entrance of the Depot Museum, 109 King St, Calhoun, GA 30701 OR Pick-up your order on Fridays at Georgia's Rome Gift Shop, 402 Civic Center Dr, Rome, GA  30161.