Collection: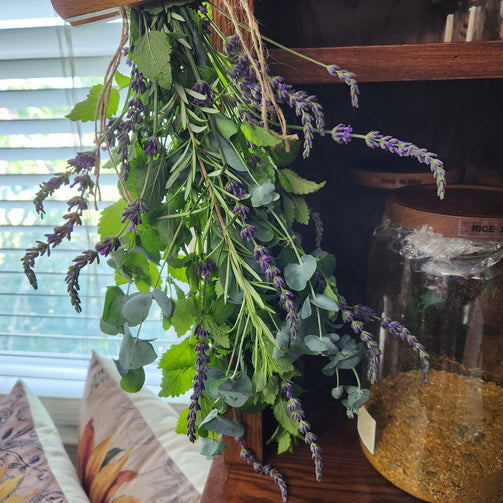 Collection:
Herb Bundles
Herb Bundles
Regular price

Sale price

$10.00
Tax included.
It's the season for fresh herbs!
Choose a bundle to suit your needs: Shower Bundles, Tea Bundles, Culinary Bundles, or Bundles of Lavender.
Culinary Bundle:  Rosemary, Oregano, Sage, Thyme.  Crumble bits of the herb you would like to season what you are cooking. 
Tea Bundle:  Red & Yellow Raspberry leaves, Chocolate Peppermint, Echinacea flower.  Crumble a bit of the herbs you would like for your tea.
Shower Bundle:  Eucalyptus, lavender, rosemary, lemon balm  Hang the bundle from your shower head and allow the steam to release the scent for a natural aroma therapy.